Group Details
Brigadier General
Commissioned Officers with the rank of Brigadier General.
Member List
| | |
| --- | --- |
| | Jacob |
Latest Posts
---
---
---
---
---
---
---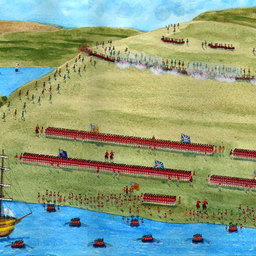 Jacob
OK, things are weird and I can't figure it out:
-A new WWII game just started and it DOES seem to have the right units in the right places, so I checked the map by trying to make a scenario using the same map (i.e. I clicked on the map name, "World War II", and proceeded from there.
-This is where thing get weird. No ships...at all. I went back one screen to where I select which types of units will be allowed and it clearly shows that all types of ships are selected and yet when I go back to the screen were starting units are selected, again no ships for any players.
I don't do very much game creation so maybe this is just me not knowing how things work, but it seems like something is amiss.
---
---